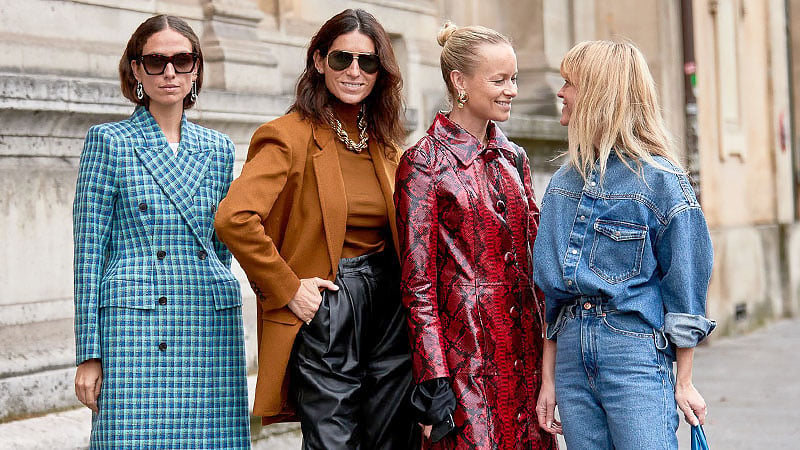 When you've checked out your closet and feel like you're ready for some shopping, it's time to take inspiration from the best street style in the fashion capitals. From classic pieces with an updated twist to fresh cuts, there are a variety of looks to suit every personal style. Get ready to update your wardrobe with these coolest fashion trends spotted at Spring / Summer 2020 Fashion Weeks.
1. Shoes worn over pants
Whether you're going to the office or having brunch with friends, you can wrap a pair of strappy sandals around the ankle of your cigarette pants, jeans, or trousers. Complete the look with a matching jacket, coat or off-the-shoulder blouse. This is a refreshing take on a classic style that is guaranteed to make a splash!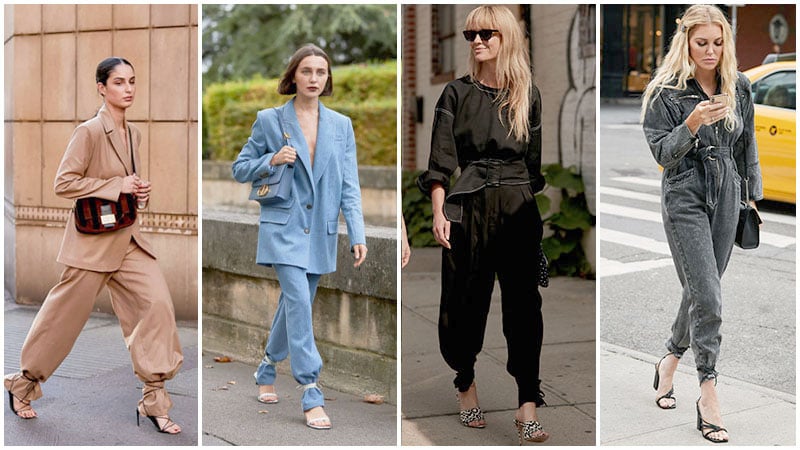 Get the look
2. Oversized Victorian sleeves
Bring it back to the 19th century with the Victorian-inspired sleeves. Its oversized shape creates the illusion of a slimmer waistline and gives your ensemble an instant feminine touch. Opt for soft colors in spring or unleash your inner Gothic princess in black or gray. It's also a great time to get your vintage puff sleeve look out of the 80s – a style that keeps coming back!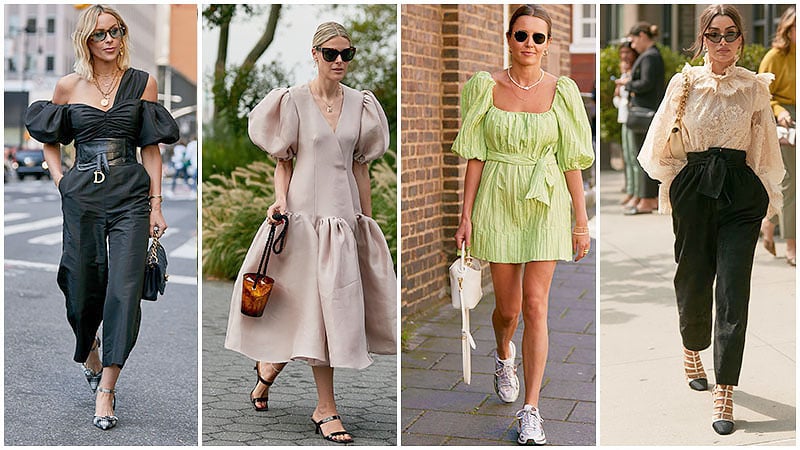 Get the look
3. Chunky boots with feminine dresses
Grunge is on a big way back with these feminine dresses and chunky boots. Whether you're a fan of bold patterns or prefer color-block, a fixed-waist maxi is an easy way to show off your girly side. Pair it with combat boots and you're ready for anything! This is an authentic 90's so don't be afraid to mess things up and have fun!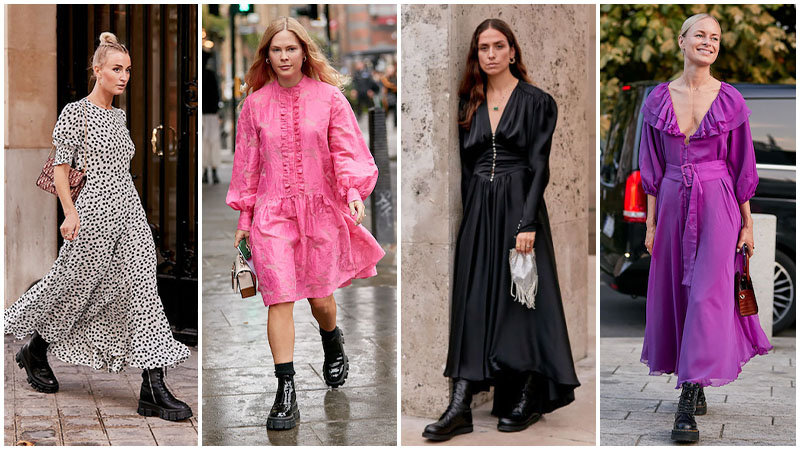 Get the look
4. Maxi synthetic leather coats
When the temperature drops, keep yourself warm and toasted in a faux leather coat. If you prefer to look sleek and fashionable, or funky with a grunge twist, these long pieces are perfect for you. Turn things up by rocking a bold color like red or emerald, or toss them all out of the park in an all-black ensemble. This is another 90s staple that just got a new upgrade. So give it a try this winter.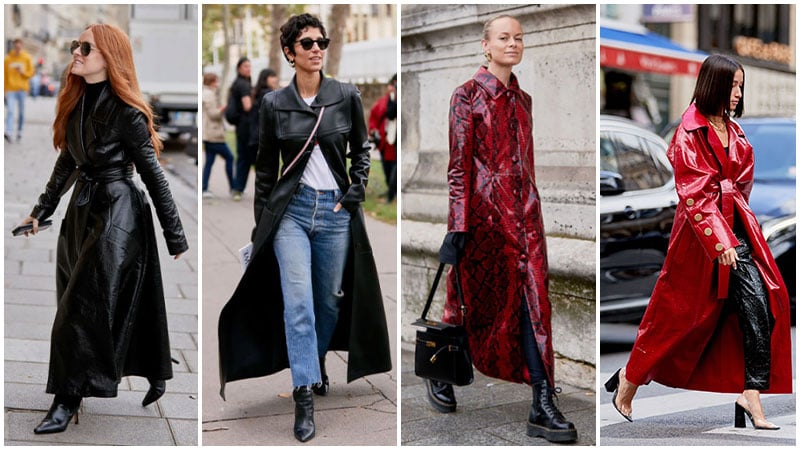 Get the look
5. Pastel bucket hats
Block out the sun and do it with a pastel colored bucket hat. This cute and trendy accessory looks stunning any time of the year and is so versatile that you can wear it with almost anything. From a zesty lemon to a light beige, these soft colors are the most timeless options for a fantastic outfit!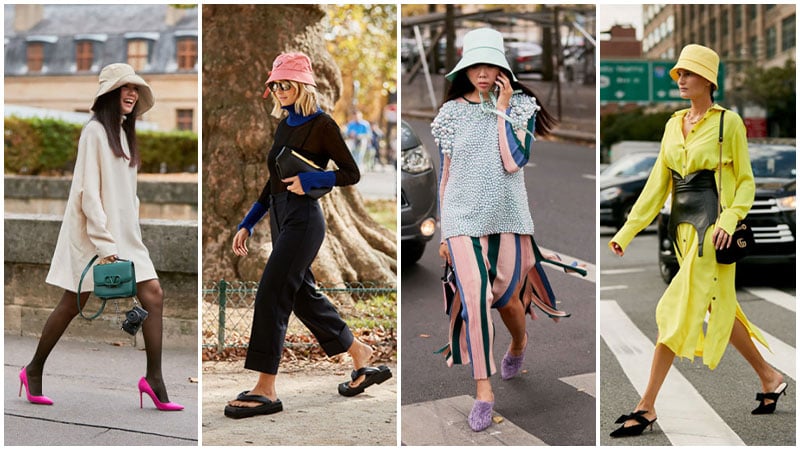 Get the look
6. Synthetic leather coveralls and boiler suits
Elevate your entire wardrobe by rocking a leather jumpsuit. These versatile and edgy one-pieces make a whole outfit from one piece of clothing and are so cute that you can wear them to any event! Unleash your inner barbie with a pink makeup or channel a biker-chic aesthetic by keeping her cool in black. Complete the look with a belt bag and stunning boots or sandals and you will rule the world!

Get the look
7. To match printed tops and stockings
Keep it in line with a pair of matching tops and stockings. No matter what your style – from girls to punk – you can rock a cool pattern with confidence. Stand out from the crowd in various printing colors or optimize your entire ensemble with a single tone. It's an easy way to create a memorable and elegant outfit.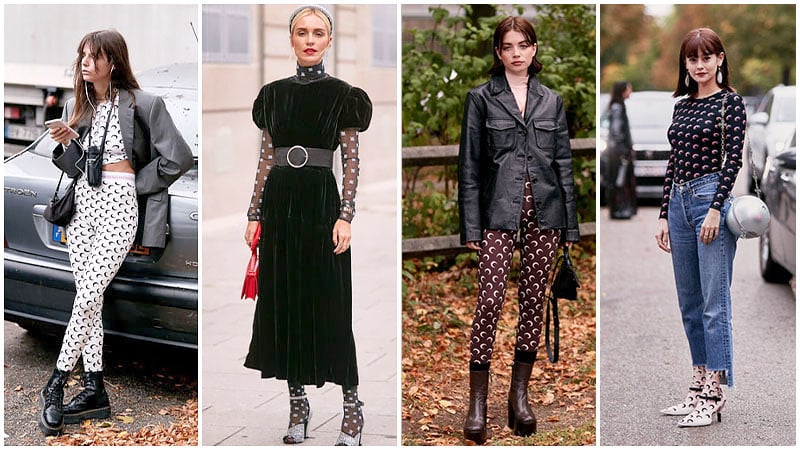 Get the look
8. Square-toed heels
Give the traditional heel a square toe style. While it still elongates your legs, it adds a special touch to your ensemble in a unique way. Keep your feet free with sandals or head into the colder months with a pair of ankle boots. It's a funky and fresh way to complete an outfit any time of the year.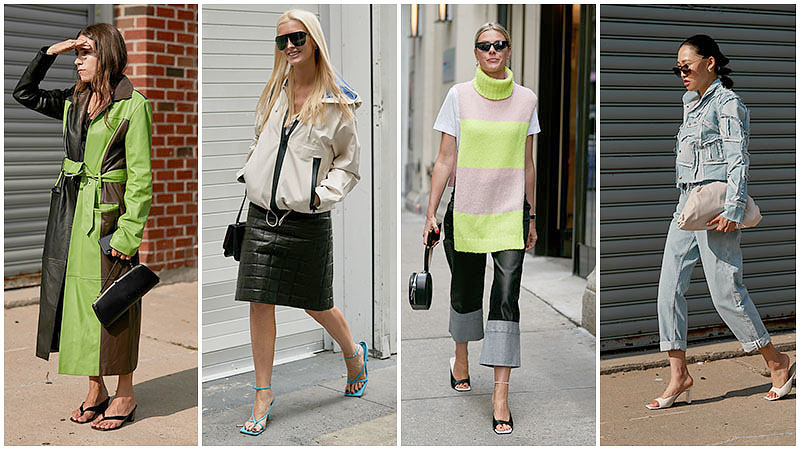 Get the look
9. Bucket style bags
Secure your products in a stylish pouch. Founded by Louis Vuitton in 1932 to keep champagne fresh, they are now the hottest accessory trend. With a long body and a round shape, these handbags offer plenty of space and are incredibly cute. Match the shade with the rest of your outfit or make a statement by wearing a completely different color. It's easy to complete an ensemble with this style, and it's practical too.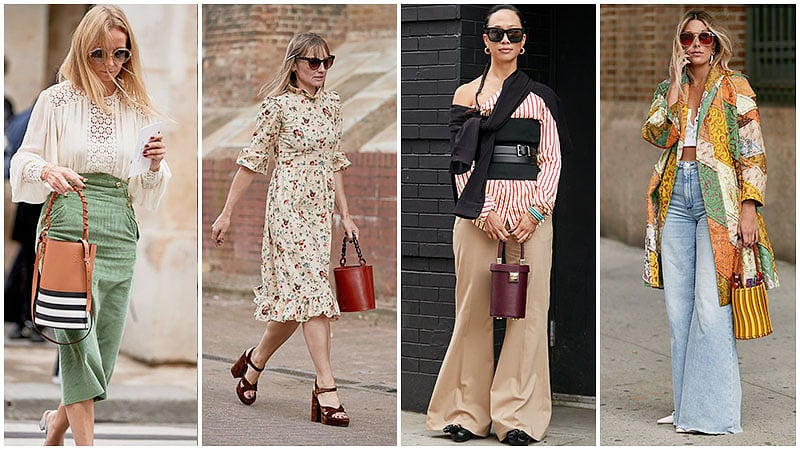 Get the look
10. Oversized gold chain necklaces
This is a trend that never goes out of style – the gold chain. Go for an oversized style for your ensemble this season. These accessories complement any outfit no matter where you go. Wear it alone or with a collection of other jewelry and you don't need anything else. You could even rock it with two or more chains for a dramatic twist.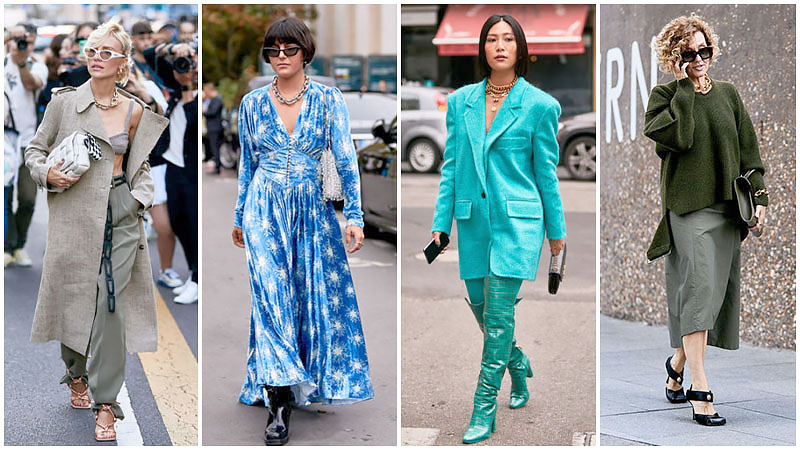 Get the look
SUBSCRIBE TO OUR NEWSLETTER
Subscribe to our mailing list and receive interesting information and updates for your e-mail inbox.