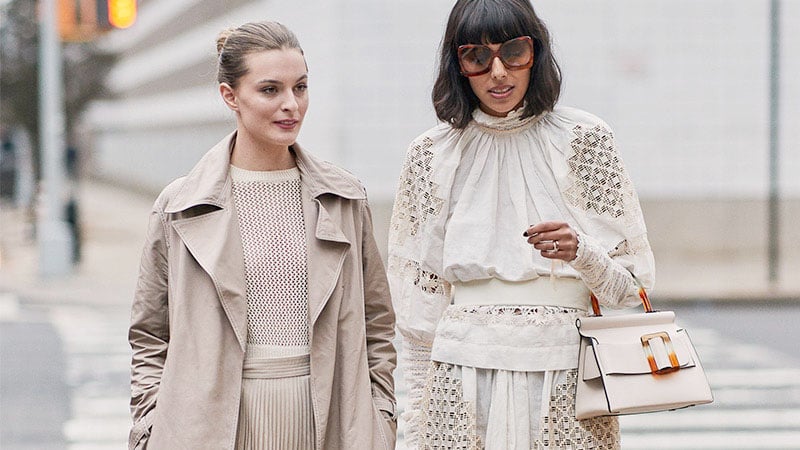 Fashion weeks have come to an end in New York, London, Milan and Paris, and the latest designs are coming from the catwalk to the streets. From bright colors to out-of-the-box glasses, these new styles and fashion predictions will make themselves felt everywhere you look. Whether you need to update your wardrobe or are just looking for a bit of inspiration, these top fashion trends from Fall / Winter 2019 Fashion Weeks will keep you up to date.
1. Neon turtleneck
Brighten up those cold days with the help of a neon turtleneck. This is an indispensable staple for those looking to add a modern twist to a classic piece. Design this item with dark colors to highlight the fluro, or combine it with contrasting colors like blue and red to make a real statement. Whichever way you choose this winter clothing, you are sure to be the boldest in the room.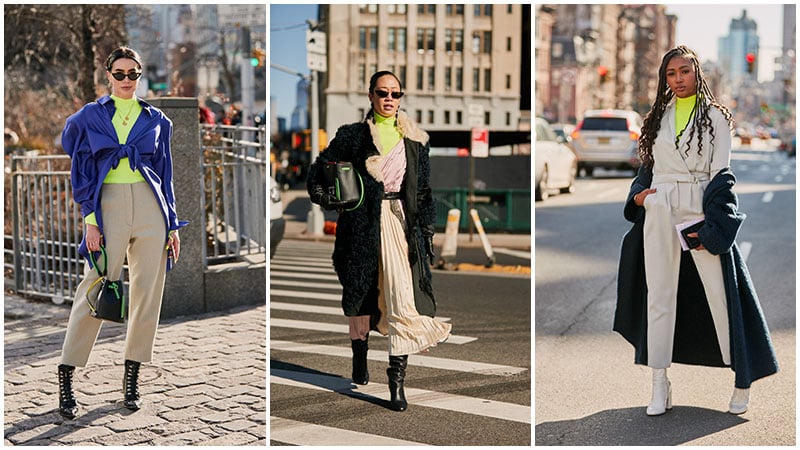 Get the look
2. Androgynous style
Fashion and gender fluidity go hand in hand. The androgynous style does not correspond to a specific gender and is free from stereotypes. To achieve this look, choose loose-fitting clothing like oversized suits, denim jackets, and men's shirts. Dark colors instantly have a unisex feel, but you can always step out of the box and add bold hues to the mix. Androgyny is all about flexibility, rebellion, and keeping them smooth. Don't be afraid to try something new.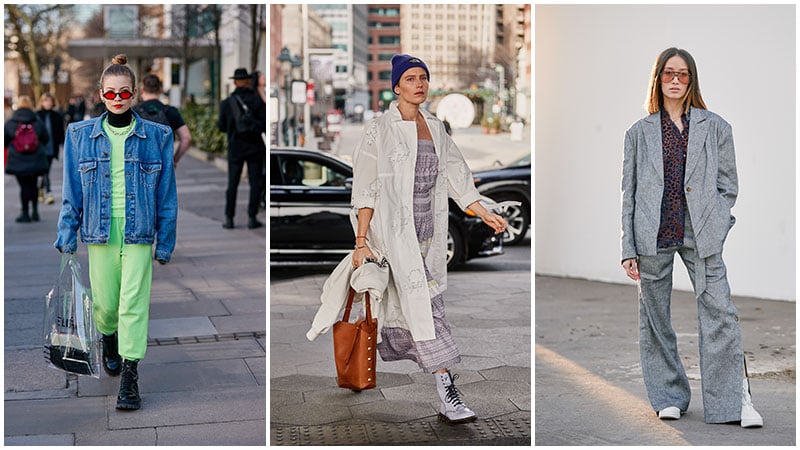 Get the look
3. Chunky chain necklaces
Make a statement with a large, chunky chain. Necklaces don't always have to be delicate, and even the most intricate outfits could benefit from something bold. Whether silver, gold or bronze – accessories like this add the finishing touch to any outfit and create a rebellious aesthetic. Combine this jewelry with a turtleneck and trousers for a sporty atmosphere or give a feminine outfit a special touch by combining the oversized jewelry with a dress and heels. The choices are endless and they will all look good to you.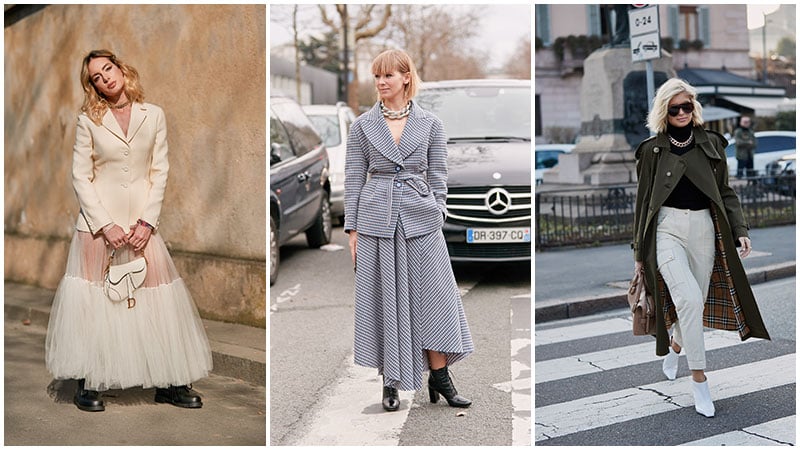 Get the look
4. Personalized hairpins
Keep your hair in place while expressing yourself with the help of a personalized hairpin. Sparkling, daring and mesmerizing, these hair accessories will turn every head you pass by. Choose to empower yourself, spread awareness, or just bear your name. There is also no limit to how you can style these. Whether you identify yourself as a boss, feminist or star, you will look stylish and elegant with these jewels. You can even wear more than one and rock a whole set on your locks!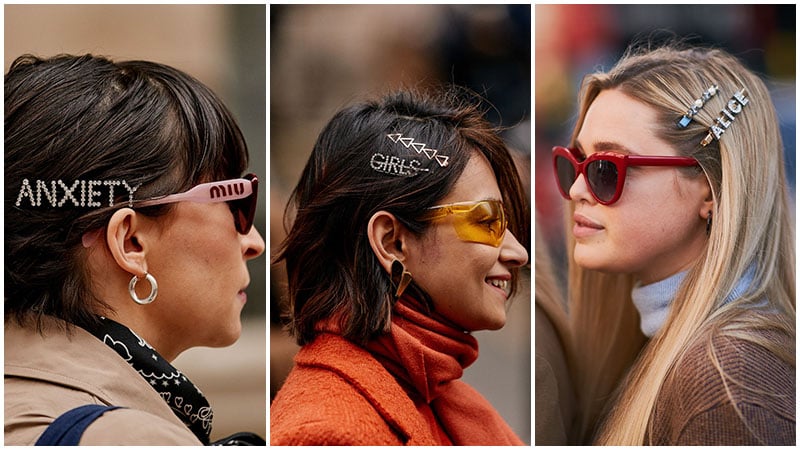 Get the look
5. Puffy headbands
Satin, studs, velvet, or tartan; The classic 80s headband has returned for another round. These vintage-style headgear are puffy and sit high on top of your head, adding a retro spin to your look. These Alice bands transform any outfit into something preppy so you can unleash your inner Blair Waldorf while sitting on the steps of the Met or just hanging out with someone for lunch. If you are suffering on a bad day, this instant cure is for you. These accessories are classics for a reason, they look so good!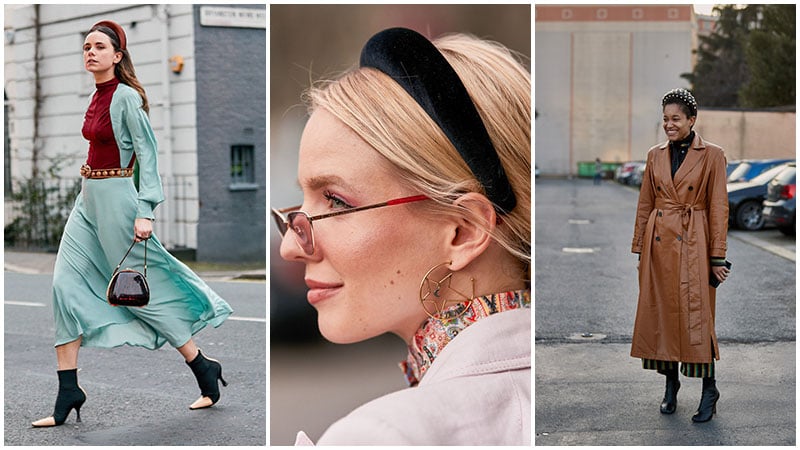 Get the look
6. Dresses and skirts worn with trousers
Another retro style is making a comeback this season, wearing a skirt or dress over pants. As crazy as it sounds, this style is super cute. Tweak your outfit by pairing a pleated skirt with pants of the same color. This gives your outfit depth and fascination. Straight leg pants with a flowing dress are a great choice for anyone who wants to keep them casual and elegant at the same time. Whether you pair this trend with cute heels or comfy sneakers, you are sure to be the most fashionable person in the room.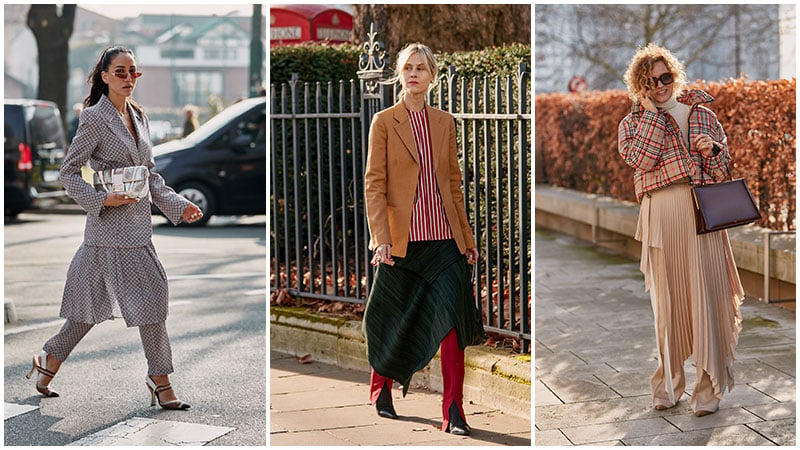 Get the look
7. Snakeskin shoes
Glide through the streets in style with a pair of snakeskin shoes. From boots to sandals, these animal skin footwear is the perfect way to tie an outfit together. Go guilt free by wearing a gruesome pair of faux snakeskin knee high boots and one Midi skirt, or swap things up for a bit with reptilian heels and an all-black outfit. You don't have to keep the viper skin a traditional color. Out-of-the-box colors like blue or pink also look fantastic with analog hues. With such amazing shoes, you are the biggest trendsetter in the market.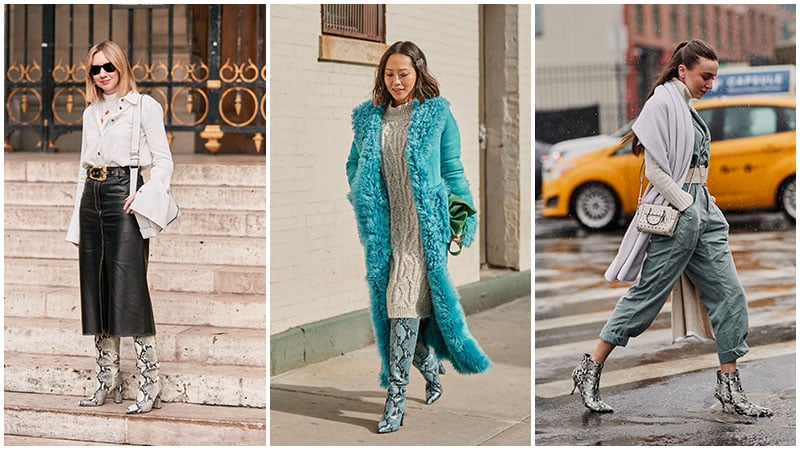 Get the look
8. Tonal dressing
Keep it simple and streamlined with tonal colors. Monochrome doesn't have to be all black to look super slim. You can make things even better by wearing all pastel colors, all neon colors, or all metallic colors. A continuous color combination in your outfit creates unity and makes you look like a work of art. You don't have to choose the exact color combination for every part of your outfit. Different shades of color add depth and dimension to your clothes and look amazing from every angle.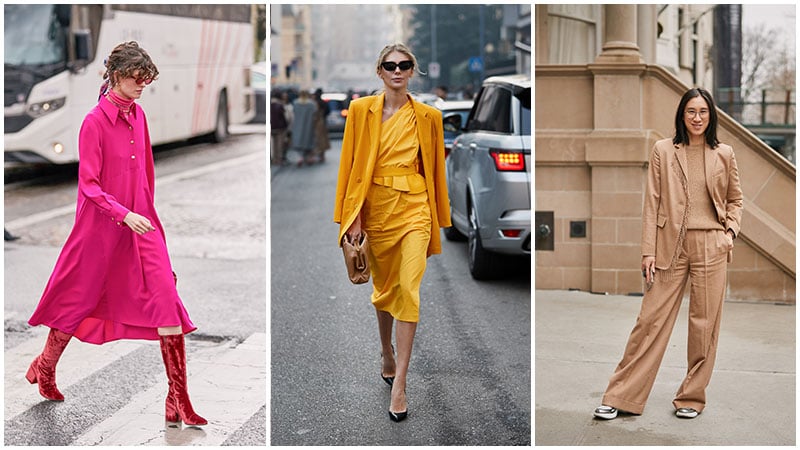 Get the look
9. Buckle pockets
Buckle up; We're on our way to find the freshest bag of the season. These purses are a beautiful statement that enhances any makeup. Whether you opt for an oversized clasp in the middle of your handbag or prefer something more low-key, you're sure to complete a few compliments. Match the accessory to your outfit or make it stand out by keeping the outfit in classic black or white. The possibilities for this trend are endless, so don't be afraid to guess them with something new!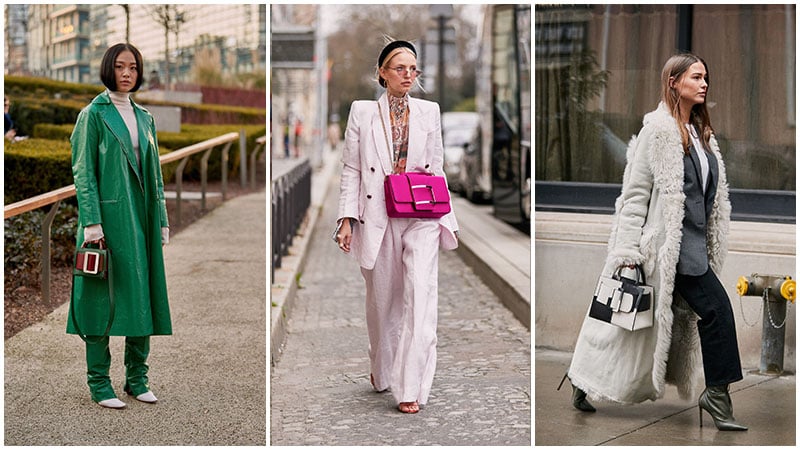 Get the look
10. Boiler suits
Did someone say consolation? and Style? A boiler suit is no longer just a service uniform. It's a fashion statement. The '70s The punk ensemble has made a comeback, this time paired with heels and a designer bag. This unique piece blurs the silhouette of the body and can look casual or elegant with the help of dazzling jewels. Add a belt to tighten your waist and add a few paragraphs to create a streamlined figure. For those low-key days, opt for a cropped jacket, oversized belt, and cute sneakers to keep you comfortable and on-trend at the same time. Much like the tonal dressing, these suits look great when worn with similar color combinations. Whether it's white, black, or pink, you'll look like $ 1 million anywhere.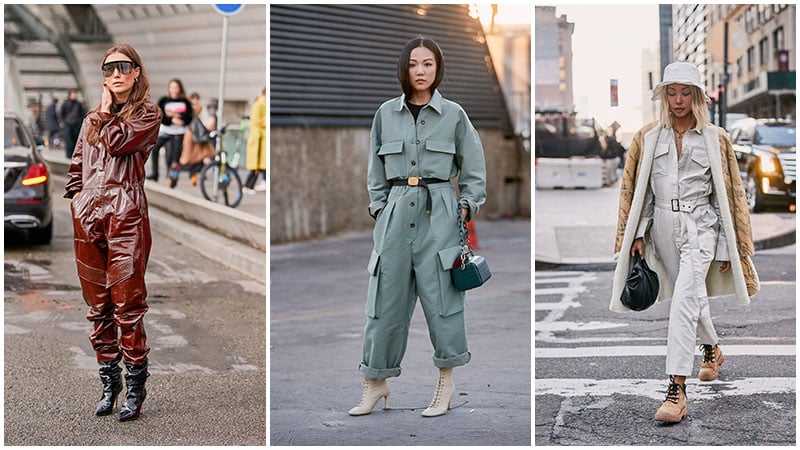 Get the look
11. Square sunglasses
Who says being square isn't hip? Protect your peepers and look perfectly polished with a pair of straight sunglasses. Sharp and modern, these glasses are a fabulous addition to your collection. Choose a tall type or something that is a little smaller and more subdued. The possibilities are limitless. To keep it classic, choose a solid black pair with square edges or spice things up with pastel colored glasses and frames. Sunglasses are always evolving, but these frames remain timeless for good reason. Nothing says style like a 90 ° angle!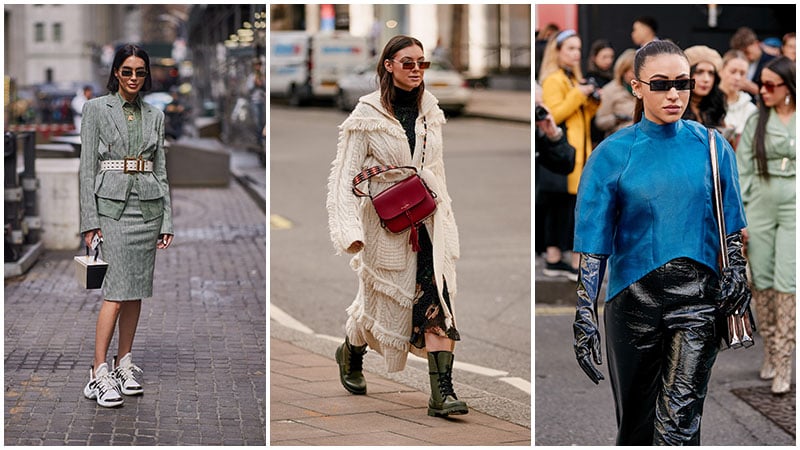 Get the look
SUBSCRIBE TO OUR NEWSLETTER
Subscribe to our mailing list and receive interesting information and updates for your e-mail inbox.